Welcome to QVC!
We are looking forward to your visit on our online portal for QVC product partners. We would like to introduce you to our business model and would be pleased if you are interested in working with us.
QVC has been the homeshopping of the future for over 20 years: As the market leader, we combine an authentic shopping experience with comfortable digital ordering – flexible 365 days a year with the onlineshop, with App, with Smart TV, at home and on the road. Through our holistic offer, we are always where our customers are and can react flexibly to changes in the market.
Together with our suppliers, we inspire our customers with a continuously changing range of around 18,000 articles and an attractive mix of fashion, jewelry, home textile and hardgoodse as well as lifestyle and beauty. Numerous well-established A-brands manufacturers already rely on cooperation with us – including KitchenAid, Lindt or Philips.
In order to be able to present our customers new unique offers, we are constantly developing new ideas together with our suppliers. We are thus surprised with innovations and can jointly open up new markets. Maintaining a long-term relationship with our partners is self-evident to us. In addition to the exclusivity of the products, we can achieve high efficiency, highest quality and reliability.
Do you have an exciting product, which stands out from the market, something special and nevertheless convinced by a good cost price ratio? Is it an innovative novelty that is characterized by its uniqueness but also by its good price? Is it a product that makes life easier and benefits from our demonstration effect on our channels? If it also meets our high quality requirements, we are looking forward to your contact via our contact form. Become part of our exceptional QVC business model!
With warm regards
Gina Deeble
Vice President Merchandising
Live TV
On Air Product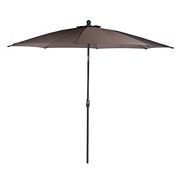 GREEN LOUNGE
Marktschirm winddicht
Contact
In case of questions, we are ready to help you